ZOOM Video Conferencing
New Vision Learning Services is excited to offer Zoom Video Conferencing to our Students and Teachers.
Zoom is a platform independent solution (Windows, Macintosh, Linux, Android, iOS) that provides an easy and effective video conferencing.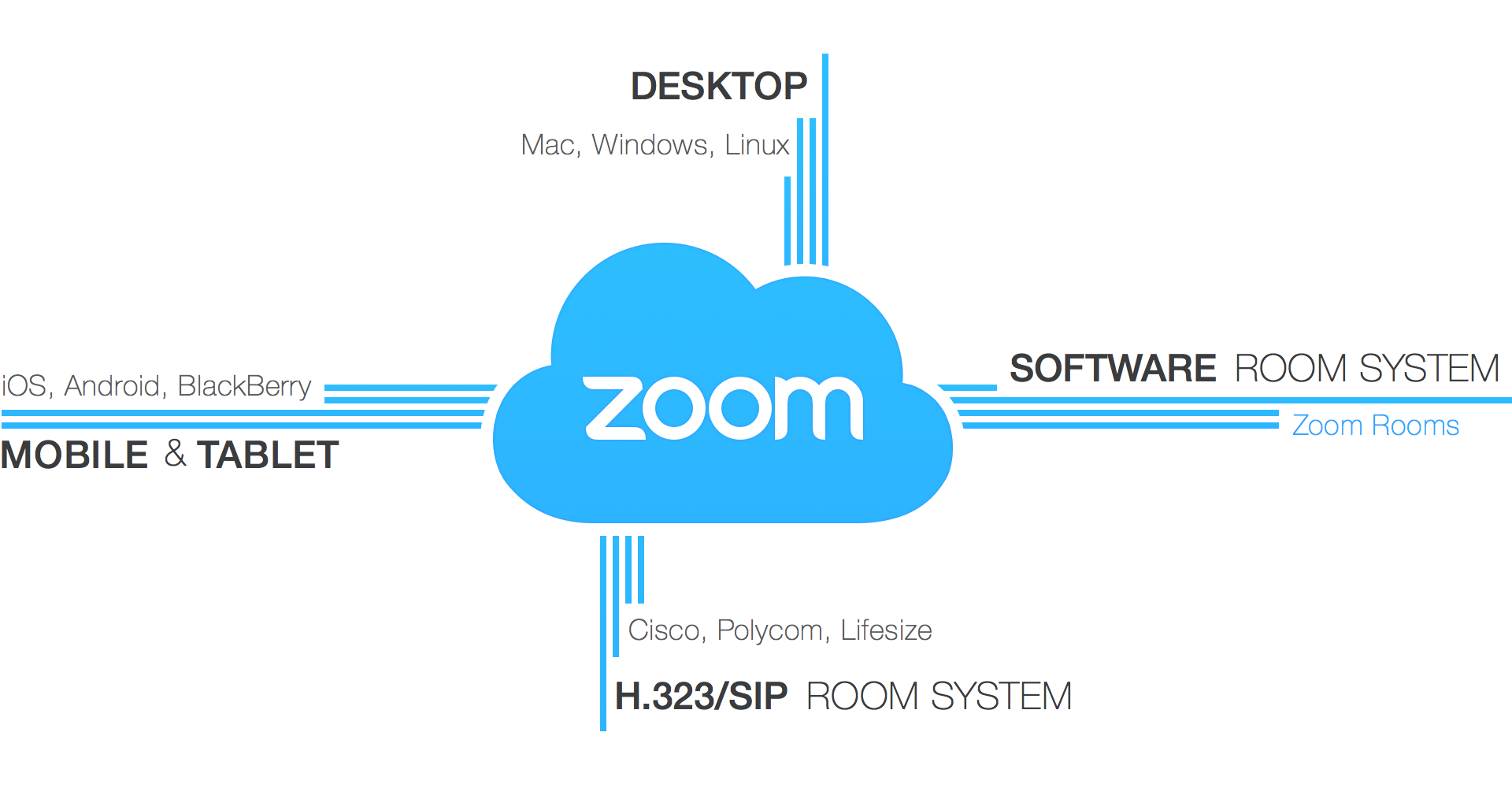 Click on the following link to start the download for the client version for your particular configuration.
Contact your course moderator for instructions.
How To Install Good Meeting (Haohuiyi) Software
For our students in China, all live courses are taught using the Video Conferencing software called Good Meeting (好会议).
How to install:
Step 1 Downloading the software
Go to the download page and download the latest version of the software.
Software Download Page (Link opens in a new window) or click this link and the download should happen automatically.
Once you are at the download page look for the pink button as pictured below.
When the download is complete click the exe file (HuaWang2016En) and begin the installation process.
Step 2 Installing the software
Double click on the exe file you just downloaded.
You will be presented with the following three screens
A) Read and agree to the User Agreement then click "next".

B) Select your Destination Directory (we recommend to keep your default) click "next" again.

C) Finish and Launch Good Meeting (Haohuiyi) this will also create a shortcut on your desktop.
How to Use Good Meeting
Good Meeting Conference Room
Your Good Meeting conference room is divided into the following five sections:
Top Menu Bar
User and File List
Whiteboard / Presentation Area
Student / Participant Camera
Chat Box and and System Message Notification Area
Top Menu Bar
Apply Speak: Click to turn on or control your microphone.
Apply Present: Click to become a presenter and activate your microphone. You will notice a yellow pencil and microphone have appeared next to your name, this indicates that you are now a presenter, your microphone is turned on, and your students can hear you.
Share Documents: Click this button to upload any documents that you will need during your class. Please wait for the document to upload fully.
Switch Video: Click this button to begin your video presentation or to begin a presentation using a document that you just uploaded.
Start Record: Click this button to record your presentation. Please note live recording will impact your performance, we ask that you not use this feature. If you wish to have a copy of the course your moderator can record it on our side, and post the video for you to download after your class is finished.
Full Screen: Switch to full screen mode
Window Layout: Chose from various pre-set room layouts in order to view cameras from multiple students. You can configure up to 16 participants and one Whiteboard / Presentation area. Your typical class will be from 3-4 students.
Pull Down Menu: Various pull down menus that contain other options.
User and File List
In the left hand section (section #2 of the screen capture above) you will find 2 tabs labeled "User List" and "File List". Under the User List tab all participants including all presenters will be listed. Under the File List tab all the files that you or your moderator have uploaded to the conference room will be listed. To activiate or use a file during your class simply double click on the file name and it will appear in the whiteboard / Presentation Area.
When you right click on your name (your icon will be red) or a students (student icon will be green) name you see the different options available. If you want to begin broadcasting video to your students just right click your name and chose "Broadcast Audio & Video"
Sample of User List Tab showing a Presenter (Red)

 with screen control, and microphone on and a

 Student (Green) with a camera.

Right click on the Presenters name to begin broadcasting of Audio & Video.
Whiteboard / Presentation Area
1) Whiteboard / Presentation Area Controls
There are four main controls (from left to right)
Open a new Whiteboard or Presentation Area. The new Whiteboard or Presentation Area will open in a new tab along the top of the Whiteboard / Presentation Area. If you plan to have multiple books or presentations open you can open each in its own tab prior to your class.
Color and font Tools
Screen scaling. Here you can change the page scaling. Default mode is "Best Mode"
Page Selector used when you upload a multi page document
2) Whiteboard / Presentation Area Tools
The following standard annotation tools are available (from top to bottom)
3) Full Screen or Close
On the top right hand corner there is a full screen button or the button to close the active Whiteboard / Presentation Area
How to Log into "Good Meeting"
Logging in
Now that you have installed the software you can login. We will provide you with your login name, password, and conference room number / name.
A) Enter your login information, leave the default settings under NetSet, and then click "Login"
B) Select the Conference room assigned for your class and the select "Next"
C) Select the Server with the lowest delay number and click "Next" Good Meeting will then take you to the Conference Room and you will be ready to set up your room.
How To Use Applications Created In and Intended for a Non-English Locale
This How-To will allow you to use applications such as "Good Meeting" on your PC without seeing "Garbage Characters" as found in the image below:
Some applications that were developed in a country whose primarily language is not English will not display properly on English language systems. Therefore, they have not been optimized for use on PC systems that have their locale set as "English". The technical term for this is running a non-Unicode program or application in a Unicode system. The best work around is to install the free AppLocale utility from Microsoft. Please note, this application must be installed as an Administrator (The installer must be run with Administrator privileges) these instructions were written for Windows 7 and require you to use the Command Line interface of Windows. Another option is to change the Locale of your Windows PC you can always change it back to English if your other programs begin to act strangely.
Download and Install AppLocale from Microsoft
AppLocale download link (Opens in a new window)
Once you have downloaded AppLocale DO NOT INSTALL IT! you need to install it from the comand line (cmd) in Windows.
Install AppLocale as an Administrator using the Command Line interface (required under Windows 7)
Go to your Start Button and type "cmd"
Right click on the "cmd" icon and select "Run as Administrator"
This will launch a terminal.
You will need to change to the directory where you downloaded AppLocale.
At the prompt type: cd /users/<enter your user name>/Downloads/apploc.msi
if your user name was "jane" the command would be: cd/users/jane/Downloads/apploc.msi
This will install AppLocale
Using AppLocale
Run AppLocale as Administrator
Click the Start Button and Type "AppLocale", Then right click the icon, click "Properties" then select the "Compatibility" tab, then select "Run this program as an administrator", then select "OK" this will launch the AppLocale wizard.
Using AppLocale
A) Click "Next"

B) Now you must locate the AppLocale application. Select "Launch an application", then click "Browse"

C) The application should be in /Computer/Local Disk/Program Files/Cloud HuaWang
D) Verify the information and click "Next"
E) Let AppLocale detect the language for you, and then click "Next"
F) Create a shortcut for future use, name the shortcut, and then click "Finish". This will create a shortcut and launch Good Meeting. To find your shortcut click the Start Button, type the shortcut name, right click it, select "Copy", then on your desktop right click and select "Paste Shortcut"
Speed Test
Test Your Bandwidth
Use the tool at speedtest.net to test your connection (Opens in new window)
A) Go the user "Settings" section located on the top right of the page.
B) Go to the "Global Settings" section, select a preferred server in "Shenzhen China", and then click "Save".
C) On the top of the page select "Take a Speed Test" this will take you back to the main page.   
D) On the main page verify that your server is in China, then click "Begin Test", allow your test to run. Please compare your results with the recommended speed below
Recommended Connection Speed (Download Speed / Upload Speed)
Group video up to 3 people recommend speed 2Mbps / 512kbps
Group video up to 5 people recommend speed 4Mbps / 512kbps
Minimum speed (if you can only achieve the minimum speed we will recommend the class be taught without video)
Group video up to 3 people recommend speed 512kps / 128kbps
Group video up to 5 people recommend speed 2Mbps / 128kbps
PC Requirements
System Requirements
A PC or Macintosh computer purchased within the last 4 years with at least 8GB of Ram
A 2Mbps > DSL or cable internet connection
A wired connection to your internet access (modem, router) device
MS Windows Vista or above with Chinese (simplified) language installed
Most recent version Microsoft Internet Explorer (preferred), Chrome (Chromium) or Firefox browser
Most recent version of Adobe Flash player
A quality hands free headset with microphone
A high quality webcam resolution of 3MP / 720p
I have a Macintosh can I use Good Meeting?
At the present time Macintosh computers are not natively supported by the Good Meeting software.  For Instructors that use Macintosh they will use our ZOOM platform and not Good Meeting software
Instructors the use Good Meeting and also have a Macintosh PC  the following Virtual machines my work: Apple Boot Camp, or a Virtual environment such as Parallels Desktop for Mac, VMware Fusion, or VirtualBox.
Please note we do not offer support on how to use or set up Boot Camp or Virtual environments.
Find more information on how to run Windows on a Macintosh
Support Sites:
VirtualBox / User Manual    Free!